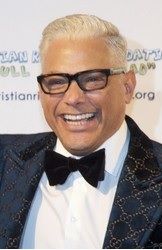 Andy Epstein
Chief Executive Officer
C.E.O. and Founder, Andy Epstein is responsible for the company's strategic plan and the allocation of resources towards assets and talent to ensure that the goals and objectives of the company and its principals are achieved.
During his nearly 35 years at B&A, his drive, determination, passion, and entrepreneurship have allowed us to continually grow our sales and exceed our principals' expectations. Andy's New York roots run deep and his experience is invaluable for manufacturers looking to enter this market or increase an existing sales base here.
Andy brought the same drive and leadership in his strategic decision to open our Florida office. Andy's vision of expansion into the Southeastern U.S., using the B&A business model, has resulted in us quickly becoming an important player in the foodservice segment of this important tourist destination and heavily populated area. Further development of our Florida business by Southeast President Scott Meter has recently resulted in expansion into Georgia and The Carolinas.