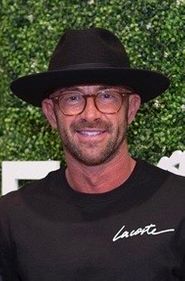 Scott Boulton
Director of Foodservice Sales
As the new kid on the block, Scott arrives at B&A with a fresh outlook on food services and the strategic vision for the company. Holding various senior positions over a 20 year span in the Sports Fashion industry within benchmark Global Brands such as Nike and Lacoste, concluding with the role of Vice President for Lacoste USA over the last 5 years, with the sole objective to set the creative direction and product requirements, producing world class products and allowing for synergy within the Global Brand matrix but most importantly the consumer needs in this key Global market.
As a dynamic self-starter, highly ambitious and target driven with over 20 years Sales/Product and Merchandising experience within Blue Chip organizations, we hope that with his high degree of self-motivation, creativity and passion, he can be a key part in identifying and creating new and exciting opportunities for B&A.
A team player with a strong work ethic, who can deliver bottom line financial success with long-term strategic growth.
Creative, Competitive and Commercial.