Guidance and support for your business at all levels, and merchandising assistance at store level where it all happens.
Retailers
Headquarters/Corporate Sales
Division/Member Group Sales
Merchandising Support/Store Coverage
Category Management Business Planning
Order Assistance
Online Contract Implementation
Store Associate Training

In Store Sales calls and Order Taking at Top 125 Independent Retailers in NYC Metro
Promotional Programs
Collaborative Ad Planning
New Product Introduction and Roll-Out
In-Store Product Demonstrations
Customer and Consumer Contests and Incentives
Management of Budgets and Spend Rates
Manufacturers
Development of Point Of Sale and Printing
Execution of Merchandising Initiatives for Customers
Retail Store Audits
Broker Advisory Counsel(s)
Budget Expertise(Promotions, New Items, Spoils Etc...)
Food Service Accounts
Distributor Coverage
End User Coverage
On-Dock Product Demonstration Programs
Food Show Coverage
Institutional Customer Sourcing Experts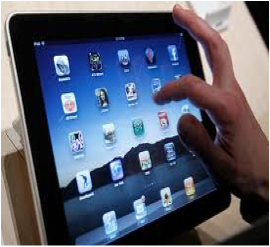 B&A Food Brokers continually invests in state of the art technology and training for their retail store Merchandising team. B&A provides you with "feet on the street" support second to none.
Each B&A merchandiser is equipped with an I-PAD, wireless printer, and Bluetooth UPC scanner.
Offering our principals an actual store condition "Snapshot" in real time at over 1,100 retail locations in 9 States and the District of Columbia with high quality photos. With one touch we can provide sell sheets, and training videos for the department and store managers. Unique to B&A is our coverage of the Top 140 Independent Specialty Retailers in the New York Metro area whose combined strength equals a large chain's especially in high end and new and innovative food products
This initiative allows merchandisers to scan products at store level for 100% accuracy of in stock conditions. All information is transmitted real time to our server at the end of each store call. B&A can provide actionable out of stock information at the cooperative (group / member) level. Additionally, store credits, if needed, will be issued on the spot via our wireless 4" printers and will include an electronic copy of the store associate's signature. Finally and most importantly a complete list of all our principals' out of stock items with the chain's unique order code numbers is printed at the end of the visit and given to the manager to include on their next order!